February 12, 2013 – 8:09 pm
In the spirit of solid state devices (SSD) including DRAM and nand flash, not to mention emerging phase chance memory (PCM) among others that help to boost productivity and cut latency, here are a couple of quick notes and links.
Here are a some more pieces to have a quick look at:
SSD & Real Estate: Location, Location, Location matters
SSD Is in Your Future: Where, When & With What Are the Questions
Storage & IO trends for 2013 and beyond

SSD, flash and DRAM, DejaVu or something new?
Is SSD only for performance?
Have SSDs been unsuccessful with storage arrays (with poll)?
End the Hardware Numbers Game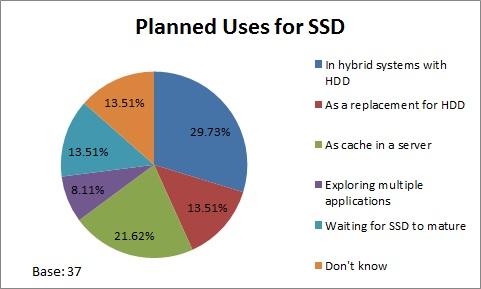 Image via 21cit (desum): The SSD hardware numbers game
What's your take on SSD in storage arrays, cast your vote and see results here.
Also check out here what Micron has in mind with merging nand flash with the DDR4 (e.g. DRAM socket) memory bus for servers in a year or two.
Ok, nuff said.
Cheers gs
Greg Schulz – Author Cloud and Virtual Data Storage Networking (CRC Press, 2011), The Green and Virtual Data Center (CRC Press, 2009), and Resilient Storage Networks (Elsevier, 2004)
twitter @storageio
All Comments, (C) and (TM) belong to their owners/posters, Other content (C) Copyright 2006-2018 Server StorageIO and UnlimitedIO LLC All Rights Reserved